Ironfest 2020 "Gothic"
Announcing: Ironfest 2020 "GOTHIC"
will be held at the Lithgow Showground over the weekend of
Sat April 18 & Sun April 19 in 2020
Times: To be confirmed
For people new to Ironfest, it is a cool arts festival with a metal edge, featuring art exhibitions, stalls, live music, dance, street performance, blacksmith demonstrations, historical re-enactments, including Medieval jousting, historical melees, the Birds of Prey & other era battle re-enactments; circus, street theatre, Cos

play competitions & workshops; art & craft making workshops & demonstrations; Steampunk theatre & games; automotive displays, educational, historical and technological displays and lots, lots more!
Keep tuned to our program page which will start to announce events as they evolve.
Stalls Enquiries: pennie@myheartsdezire.com.au
Tickets online soon!
Photo By Mick Tait Photography
The ULTIMATE Ironfest Experience
Tickets Online Now
This ticket gives you access to the ultimate Ironfest Experience!
Weekend pass for the festival – Valued at $90
Our Friday night cocktail party at Gang Gang Gallery – Valued at $40
Saturday Night 21st Birthday celebration at the Foundations Portland
including a digital portrait on the night and transportation – Valued at $105
Limited edition Ironfest 2020 T-shirt – Valued at $40
* prices include GST
Total Value $275 – Early Bird Price $220 (+booking fees)
Limited early bird priced tickets available, get yours now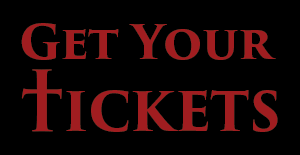 Ironfest 2019 Once Upon A Time
Memories from the amazing 2019 20th Anniversary Celebrations.